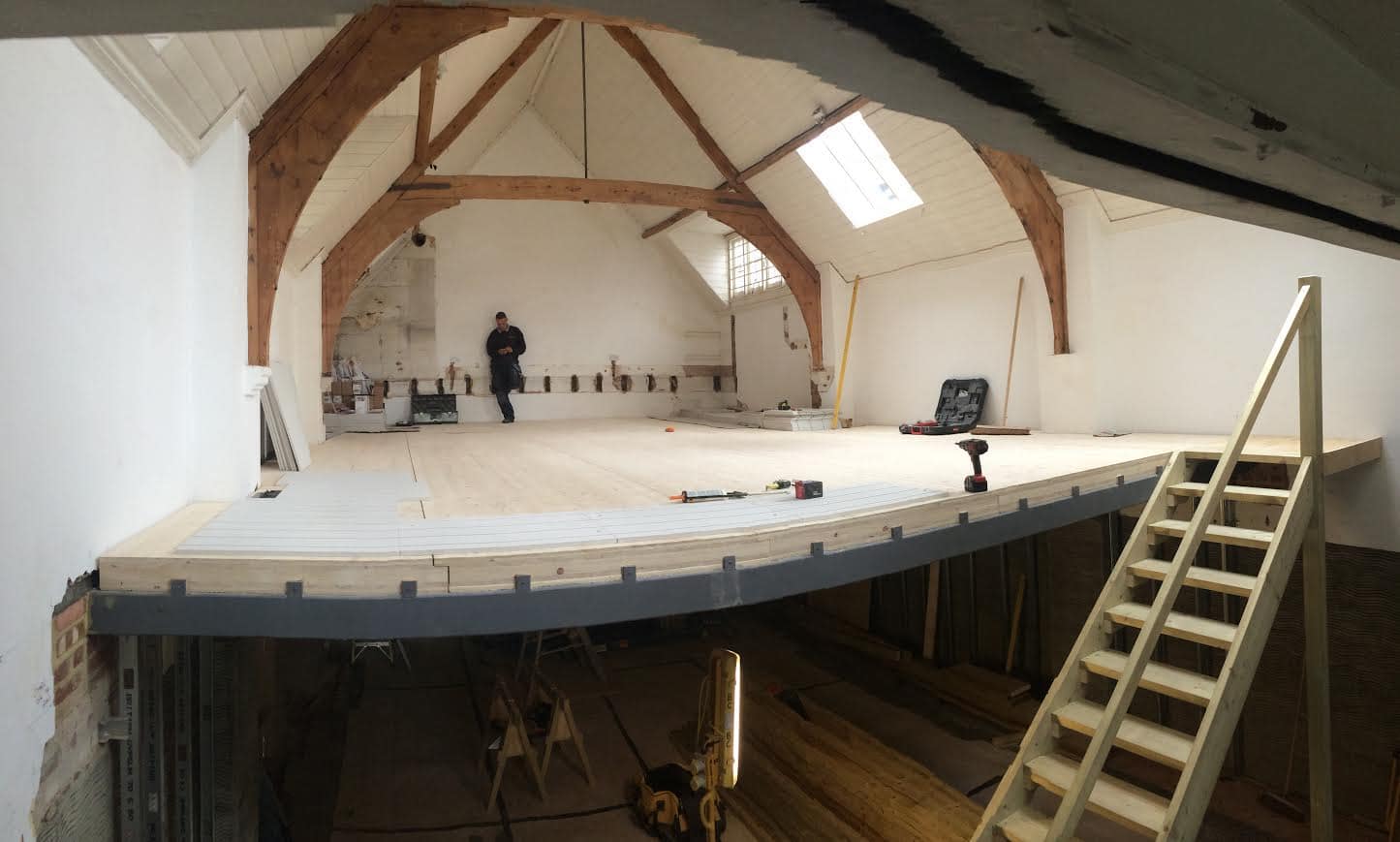 Church Gate Hall, Fulham, London
Church Gate Hall is an old church that a client has rebuilt to use for accommodation. By introducing an extra floor the livable area has been doubled.
The client asked for floor structure that would be slim enough to keep the required head height. ADEPT supplied 62sqm of floor slabs that have been manually carried inside and fixed in between supporting structure.
Posted in:
Posted on June 20, 2016